In the uncertain times that we are currently living in, it is important that we are fully prepared for the possibility that we may have to have a full or partial closure of school depending on the local Covid-19 situation. There will also be instances where individual children will be self-isolating due to coming into contact with a positive case of Covid-19. As a school we are producing detailed plans for remote learning so that children will have access to a high quality education at home. Click here to view the remote learning policy which provides further details.
If your child is isolating and/or send home as part of a class bubble closure, work will be provided in the form of a traditional paper-based remote learning pack, through Google Classroom or through live lessons with the child's class teacher via Zoom. This all depends on the size of the bubble closure. The work will reflect the learning being delivered in school. Class teachers will set daily activities on Google Classroom or during the live lessons and provide feedback.
Every child has a unique login to access Google Classroom which have been sent home. If you need this again, please email googlesupport@elsley.brent.sch.uk. Google Classroom is a safe and secure solution for children to access online learning materials directly from their class teacher and to share work completed at home. By clicking the image below, you will be taken directly to the Google Classroom tutorial video page where you can support and see an option to sign-in.
You can access our home learning and live lessons through Google Classroom
Click on the icon below to access our tutorial videos.
For all other resources, hover over the Home Learning menu.
How you can support your child during remote learning
Be realistic about what you can do
1. You're not expected to become teachers and your children aren't expected to learn as they do in school. Simply providing your children with some structure at home will help them to adapt. Use the tips below to help you make this work for your household.
2. Experiment each week, then take stock. What's working and what isn't? Ask your children, involve them too.
3. Share the load if there are 2 parents at home. Split the day into 2-3 hour slots and take turns so you can do your own work.
4. Take care of your own health and wellbeing. This will be new for your entire household, so give it time to settle.
Keep to a timetable wherever possible
1. Create and stick to a routine if you can. This is what children are used to. For example, eat breakfast at the same time and make sure they're dressed before starting the 'school' day – avoid staying in pyjamas!
2. Involve your children in setting the timetable where possible. It's a great opportunity for them to manage their own time better and it'll give them ownership.
3. Check in with your children and try to keep to the timetable, but be flexible. If a task/activity is going well or they want more time, let it extend where possible.
4. If you have more than 1 child at home, consider combining their timetables. For example, they might exercise and do maths together – see what works for your household.
5. Designate a working space if possible, and at the end of the day have a clear cut-off to signal school time is over.
6. Distinguish between weekdays and weekends, to separate school life and home life.
Make time for exercise and breaks throughout the day
1. Start each morning with some exercise, e.g. look out for workout videos posted by Mr Wilke or follow one on YouTube.
2. If you have a garden, use it regularly. If you don't and are not self-isolating, try to get out once a day as permitted by the government guidance.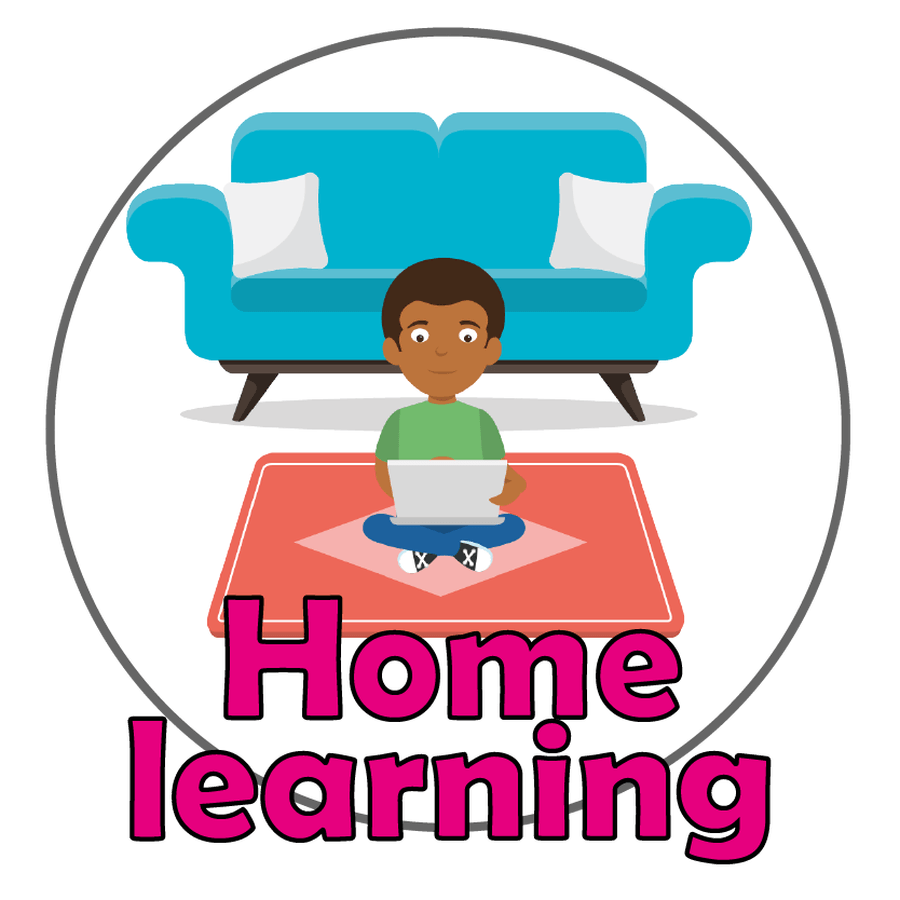 Access to Technology at Home

A survey was carried out in Autumn term to find out about access to technology across school. This will help inform school as to children that may need their remote learning provision altering to suit their access to technology or to look at which children may be eligible for new technology that is made available by the Department for Education via our Laptop Loan Scheme. A copy of our laptop loan agreement can be found here. This must be signed and handed into the school office prior to school lending a pupil a laptop for the purpose of completing remote learning activities. We have compiled a list of different way you can access the Internet at home. This can be viewed here.
Keeping your child safe online during remote learning
Please be extra vigilant when your child is using a device and accessing online content at home. It is important to have regular conversations about staying safe online and to encourage your child to speak to you if they come across something worrying online. Please click here to see our advice on online safety. Please click here to access a presentation about online safety which has been created by Childnet and covers 'online risks, advise and reporting.' The DfE have also provided advice and guidance to help parents and carers to keep children safe online during the coronavirus (COVID-19) outbreak. This can be found by clicking here.