Sports News
Year 6 boys football vs Robert Southwell Primary
by Ramaz, Yr 6
Monday 5th November 2018
On Monday 5th November 2018, Elsley Primary School had a match against Robert Southwell Primary. We got to the pitch at Hendon FC at 4pm. A few minutes later, the game began and they already had possession of the ball. They almost scored but luckily our goalkeeper, Zak, saved it. A few seconds later, they got possession again and unluckily they scored a goal this time. As the game continued, they scored four more goals. At the end of the first half, the score was 5-0.
As the second half commenced, with them kicking off the half, we took Mr. Wilke's speech and we never let them score. Sadly we couldn't score either. After a long time, they scored to add to their tally. Then they scored one more to make it 7-0. Exhausted, I got substituted for Viresh so I could rest and relax. I eventually came back on and almost gave us at least one goal to be happy about. Unfortunately, that got cleared away. At the end of the game the score was 7-0 to Robert Southwell.
Lily Owsley (Team GB Hockey Olympic Gold Medallist) visit to Elsley
Thursday 30th March 2016
Olympic gold medalist and MBE, Lily Owsley, visited Elsley Primary School on Thursday 30th March. The Olympic champion delivered hockey training to children from Elsley and Kilburn Park School, alongside coaches from Harrow Hockey Club. She then gave an assembly to nearly two hundred children, sharing her sporting stories and some of the lessons she has learned in her international career. The children took advantage of an informal Q and A afterwards, finding out everything from Lily's favourite food (pizza!) to what it feels like to represent Great Britain. One of our players was particularly excited to win Lily's old hockey stick in a quick quiz! It was inspiring day for the children, raising the aspirations of our budding athletes.

To play hockey in Brent, contact Harrow Hockey Club. To play hockey at school, sign up for hockey club!
The video below was created by England Hockey who attended the visit.
Please also click HERE to read about the event in the Brent and Kilburn Times.
Read a recount of Lily's visit from one of our Year 6 girls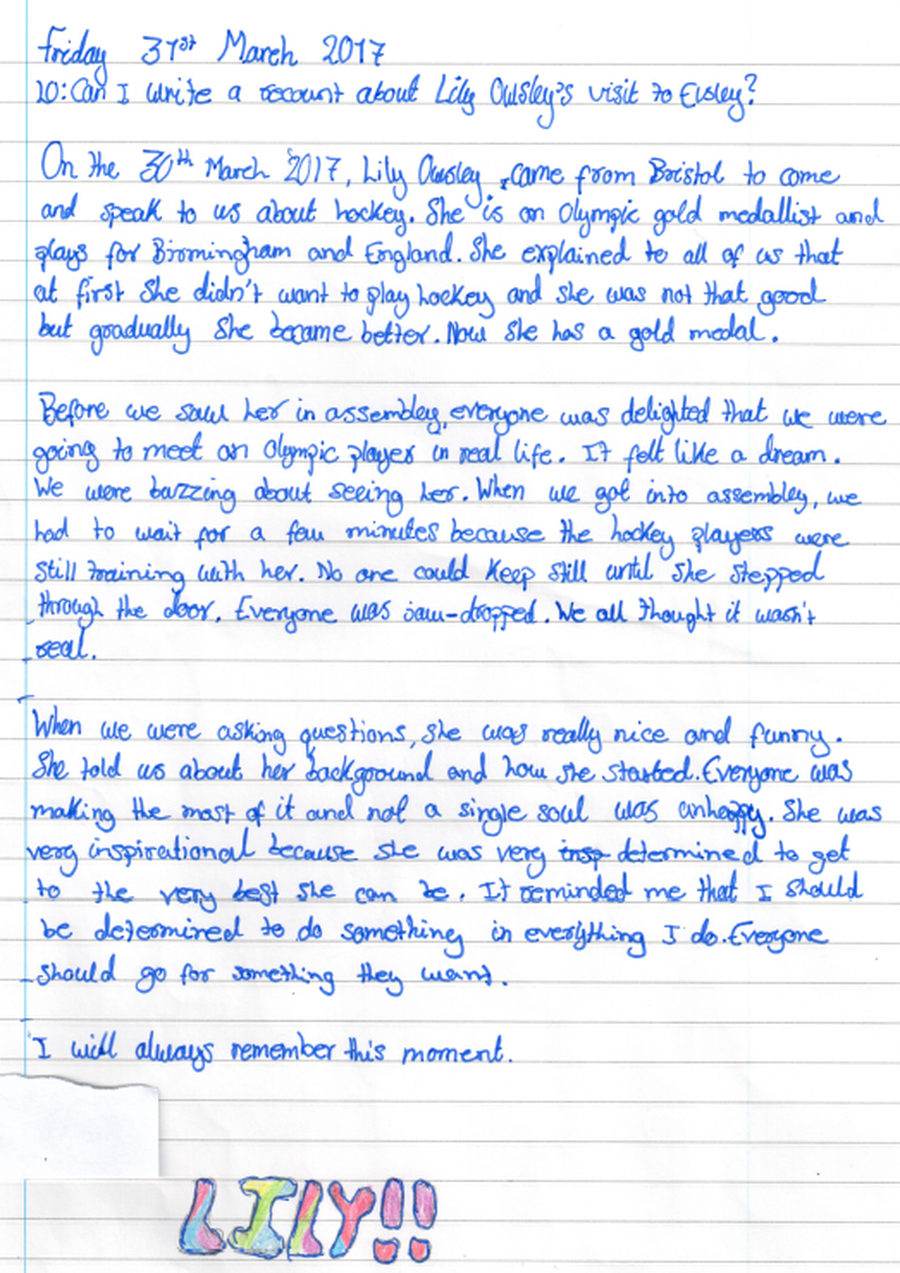 Elsley Primary vs Oakington Manor




                                                                        

 Yr 6 Boys, Tuesday 22nd November 2016 


                                                                                              

 By Reece K

The players from Oakington took us from their playground to the changing rooms. As soon as we were all 
changed we walked on their pitch. The whistle blew and we were off like a cheetah running off in the wild. The 
players from Oakington Manor played really well. In the first half, a player from Oakington scored a goal. That 
didn't matter to any of us because we thought we were going to beat them, but we didn't.

In the second half another player scored from the opponent's team. Then finally the glory and victory came to 
Elsley – we scored! All of us went celebrating, then our heads were back in the game. We all were focusing on
 the ball only. Then coach swapped some players. After they swapped the whistle was almost to be blown. All 
the substitutes and coaches were cheering for their teams. "Come on!" came from one end and another from
 the other end. Soon afterwards the whistle was blown. We all shook hands and cheered for Oakington Manor. The final score was official; 2-1.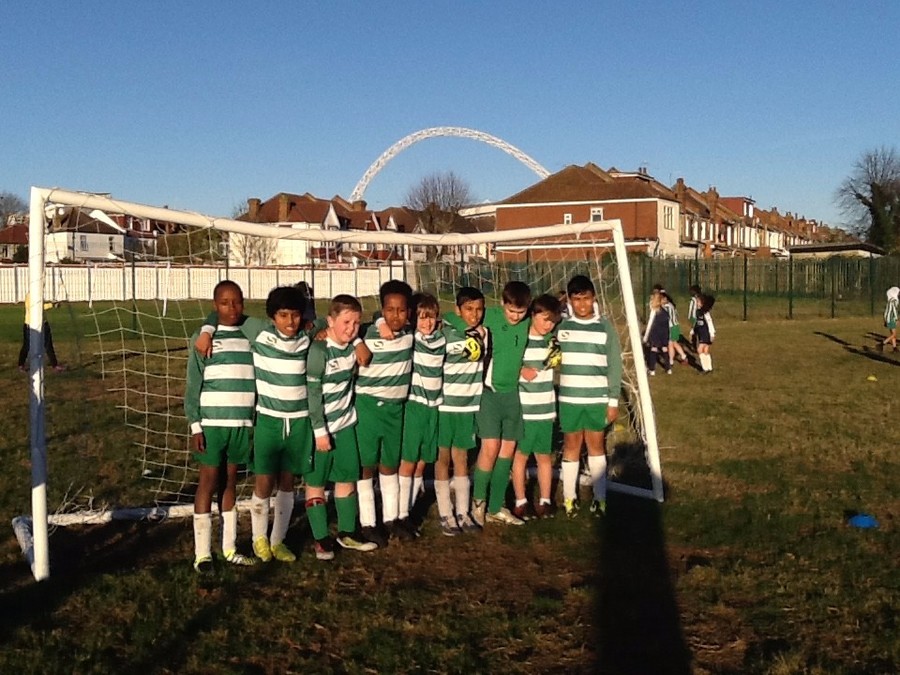 Year 5 Boys football friendly victory


                                                                     

 By Ethan in Year 5.



During the football match on Tuesday 15th November I played in defence. I felt brave when the match started
 but when Sanjeevan scored the goal I felt confident. When Barham had a goal kick I marked them but the goalkeeper gave it away. Sanjeevan scored the second goal. When it was kick off, the other team made a passing mistake and Melik scored. By then we were winning three-nil. All of a sudden Barham scored a goal. After the
 kick off, we had a corner, one of the Barham players headed it in the goal, it was an own goal. I got substituted off along with Sanjeevan and Ayush. When the second half started Melik scored. Then the other team scored 
again. I got substituted on again and Sanjeevan scored at the end. Barham scored once more leaving us with a final score line of 7-3.   
                                                               

 Year 6 Boys football first victory




                                                          

By Albert (Yr 6 Boys Football Captain)



Tuesday 15th November was a day to remember, it was amazing. It was the Elsley v Barham football match. 
First we went outside and we warmed up with our coach Pablo, we were passing the ball around using two
 touch. Finally the whistle blew to get the game started. I passed the ball to Alim, then he passed the ball to me, then back to Alim – he scored! We went on like this, passing the ball. I hammered a shot at goal, the ball flew 
into the top corner. Then they scored, then Abdul scored two goals. They scored again, so I tried even harder, I made passes and I hit the post. Mehul scored and after Ibrahim scored an own goal, but nevermind. We won 
7-4 in the end. I was so happy and jolly!
Elsley Hockey Matches


By Aayan Yr6



Hi, I am AS from year 6. I was very lucky to play for my school and I will tell you about it.


On Friday 14th of October year 6 and 5 went to play in a hockey league. The night before was amazing, lots of 
training for the match. As soon as I got home I got packing my stick and my kit. My mum invited lots of family 
but I stayed up stairs just thinking about it. But my nerves got to me and my dad told me to just go out there and have fun. I could not sleep at all but I did in the end. At school the next day loads of my friends wished me 
good luck.
We left Elsley at 3pm. We walked to the train station and I forgot something on the platform. On the train we 
saw another school so we showed them respect and they showed us respect. We got out of the train and 
headed towards Byron Court. We got there and we were welcomed by their PE leader.

Elsley A vs Byron A. 1-1

We played our first match against Byron Court and they went in front 1-0. But we did not give up. Eventually I 
came on and we worked hard as a team and scored. Well done to AB our captain.

Kilburn A vs Elsley A. 0-3!

We played Kilburn and did not give up from the 1-1 draw. We really wanted the win so we worked as a team 
and scored! AK used a slasshot to score. Afterwards AB scored twice to make it three-nil to us. Then the
 whistle blew and we took the three points.



The A team took 5 points and are top of the league.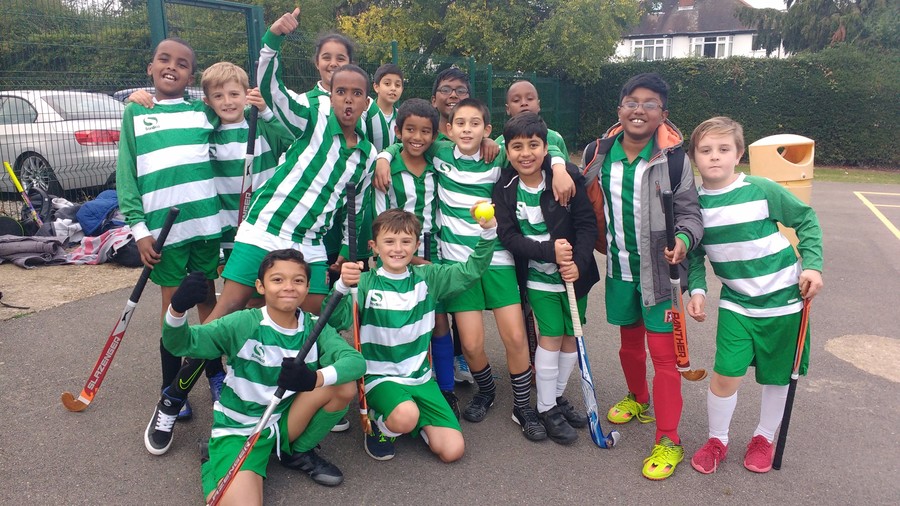 The Best Day Ever - 18.10.16
                                                                            By Hanna Yr6

On the 18th of October 2016, the year 6 girls went to Capital City Academy to play in a tournament against 
many other schools in Brent. It was an absolutely amazing experience.



The Scores


The first match we played was against Malorees. They were a talented school, just like us. We drew 0-0. The 
second match we played was against Maple Walk School. They were quite easy to play against but we also 
drew 0-0. Our third match, against Sudbury Primary School, was very challenging. Even though they scored a 
goal, we never gave up, we tried our best but unfortunately the whistle blew and Sudbury won 1-0. In our last 
match, against Princess Frederica, we took the lead but the final result was 1-1.



What I learned




I learned that I should never give up, even if you're losing, don't think you've already lost and keep trying.




Never give up, stay focused, stay positive, stay strong.




Good players inspire themselves; great players inspire others.




I had fun!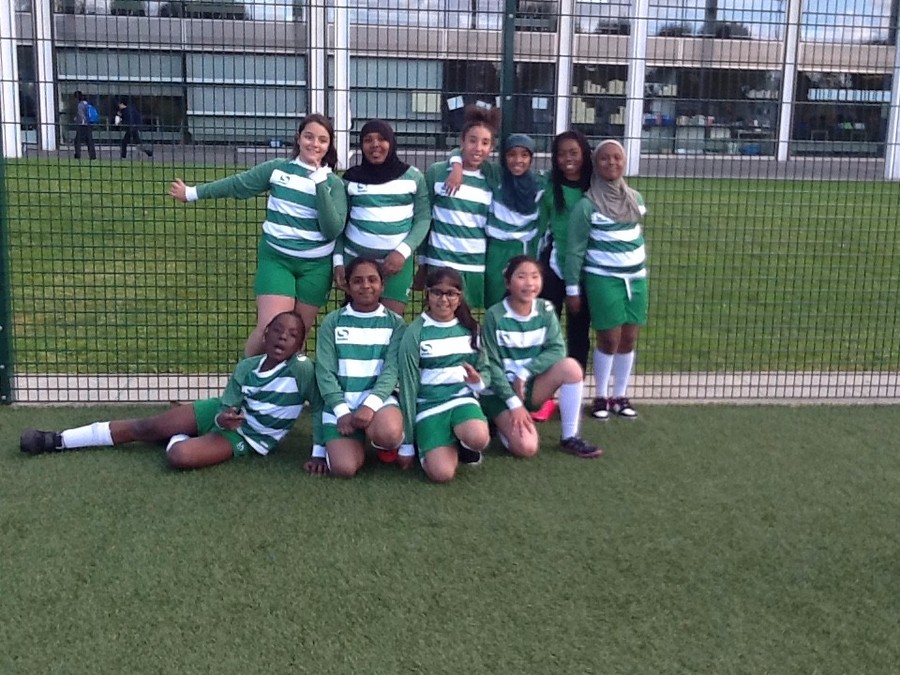 Vitality School's Challenge Run 20.3.16
Eight children from across KS2 represented Elsley Primary School in 
the North London Vitality School's Challenge run. 

The children completed the mile run in good time and showed great determination to keep moving, 
no matter how tired they were. Each child received a T-Shirt and a medal for their achievement.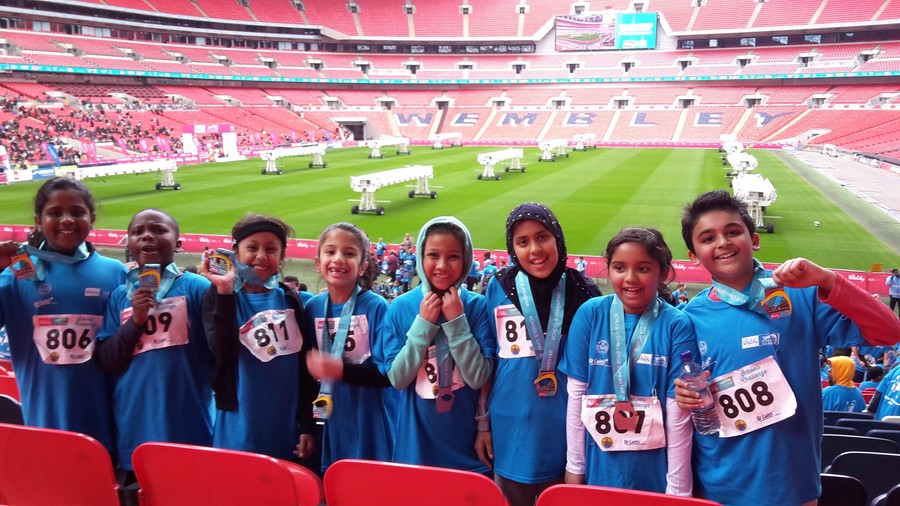 Year 5 Boys Football vs Ark Academy 11.3.16 

Our School had a match against Ark Academy on Friday 11th of March 2016. The match was on the Elsley school field. 

We enjoyed playing outside an the weather was incredible. Miss Rolet and Mr. Wilke supported us. In the first half it was 3-1 to Ark Academy and after the second half it was 5-2 to Ark Academy. We tried our best. 

The best moment for me was the great defence I did. We learned to be brave and strong. 



Raul B (Year 5)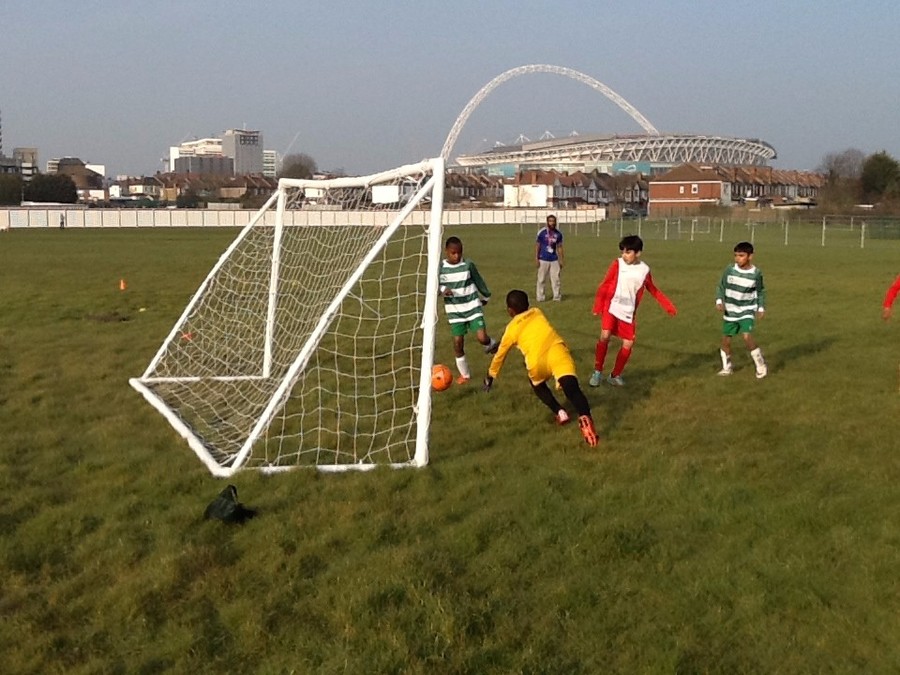 Elsley

 vs Oakington Football 2.2.16



As the whistle blew, Elsley charged in and had possession of the ball. We had a great start. We attacked and 
defended and tried to score but it did not work out for us. Oakington Manor took the lead, however we tried to 
score the equaliser. The whistle blew for half time and we had a break.   We spoke about what we did well and
 what we needed to work on. 

The second half began…We worked harder and harder to get a goal. I heard Mrs. Cassiano shout "COME ON 
ELSLEY!" and that really helped us. I received the ball and I pushed towards the goal and passed it to Abu-Bakr. He had a little dribble and then passed it to Yaqoob who shot and scored! Our team went hyper! 

We all tried to get another goal but we had run out of time. It was the end of the match as well as the league.  
The best part for me was when we scored. To get that goal we had to try and what I would say to you is 'if at first you don't succeed, try, try again.' 

Ali (Year 6 Boys Football Captain)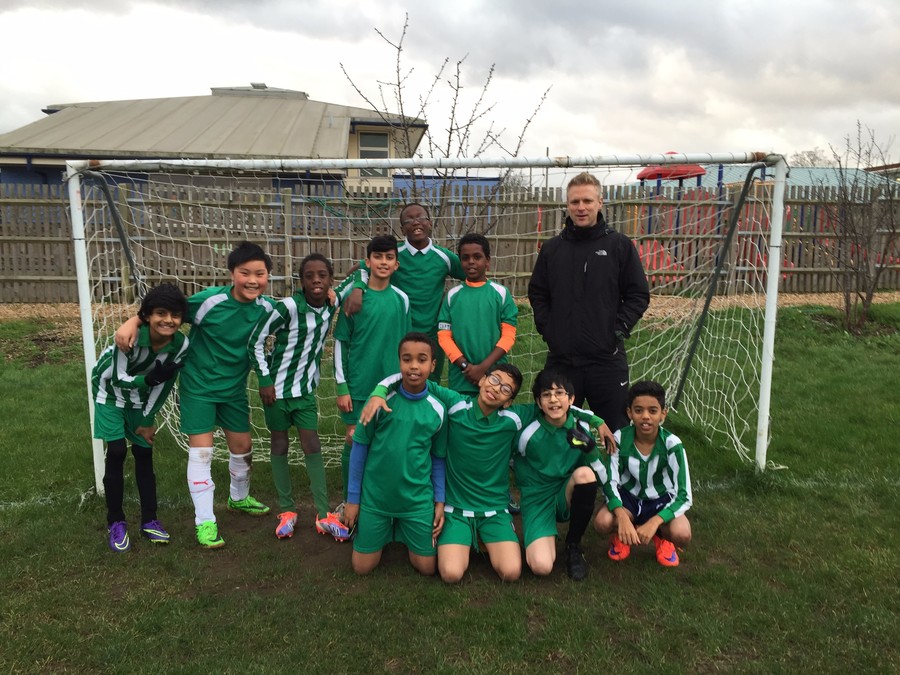 Elsley Vs Kilburn Year 6 Hockey Match (4.2.16)

On the fourth of February 2016 Mr. Wilke set up a hockey match for both year 5 and 6. Because I was in the Year 6 match, I will only tell you about the year 6 match.  As Kilburn were the visitors, we let them take the 
push back. For a while the ball just went back and forth between both teams and players. 

Then something incredible happened: Yaqoob took a shot and Ali dummied the ball, causing the defender to become confused and the ball just slid in. Our first goal against another school!  In the second half not much scoring happened.  However, both teams were really good at defending their territory.  

For me, the best part was just going out and having fun with a little bit of competition.  I learnt that working as a team is key for a good performance. I would like to congratulate Krishan on becoming the hockey captain. 

 By Kyron (Year 6)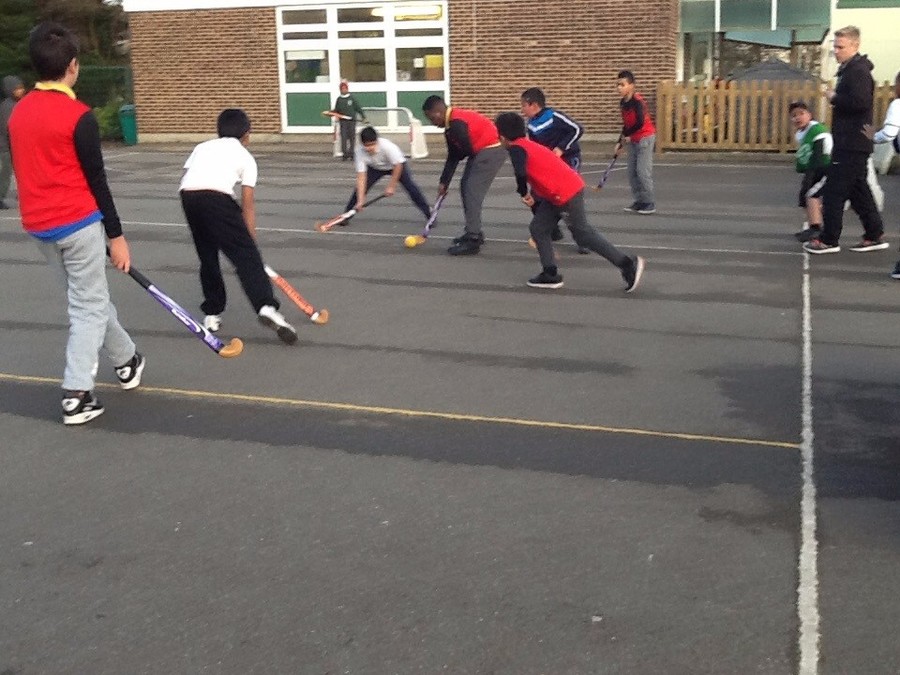 Tennis tournament at St. Joseph's

Yachika, Idman, Sabrin, Filip, Martel and Ishaant represented Elsley in a small tennis tournament.  Overall we were defeated, but Filip and Idman won a match each and all players used a range of tennis skills to score plenty of points.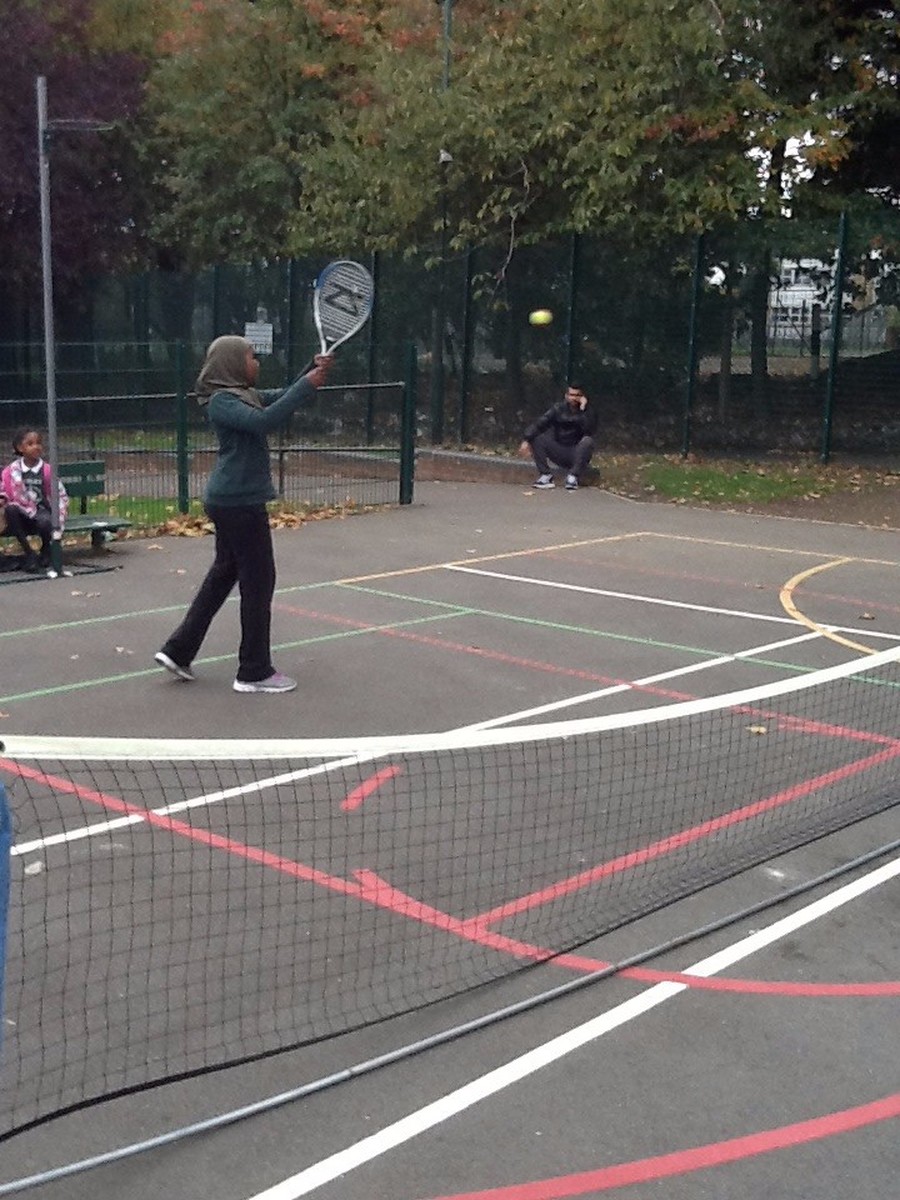 Year 3 girls football against St. Joseph's 

The girls played tirelessly and with great enthusiasm in a lunchtime football feast. We played A and B team 
matches. 

St. Joseph's won most contests, but we were all very proud of our year 3 girls B team who notched up our
 first victory over St. Joseph's girls b team 1-0!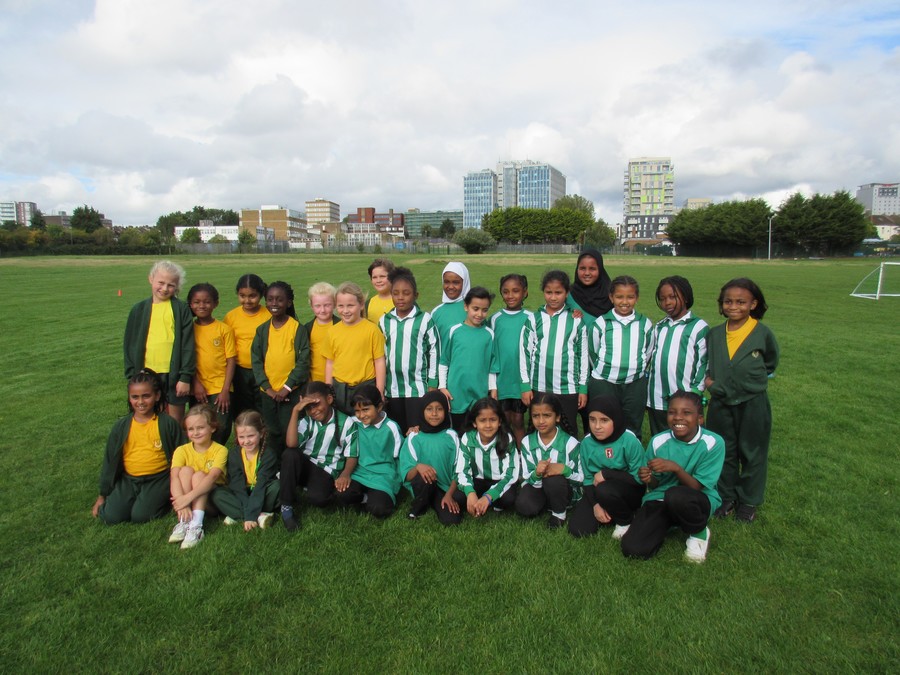 Year 3 boys football against St. Joseph's



Representing the school with high standards of skill and fair play, the year 3 boys were unfortunate to lose to St. Joseph's. There is a determination to this team and the future of Elsley football is looking bright!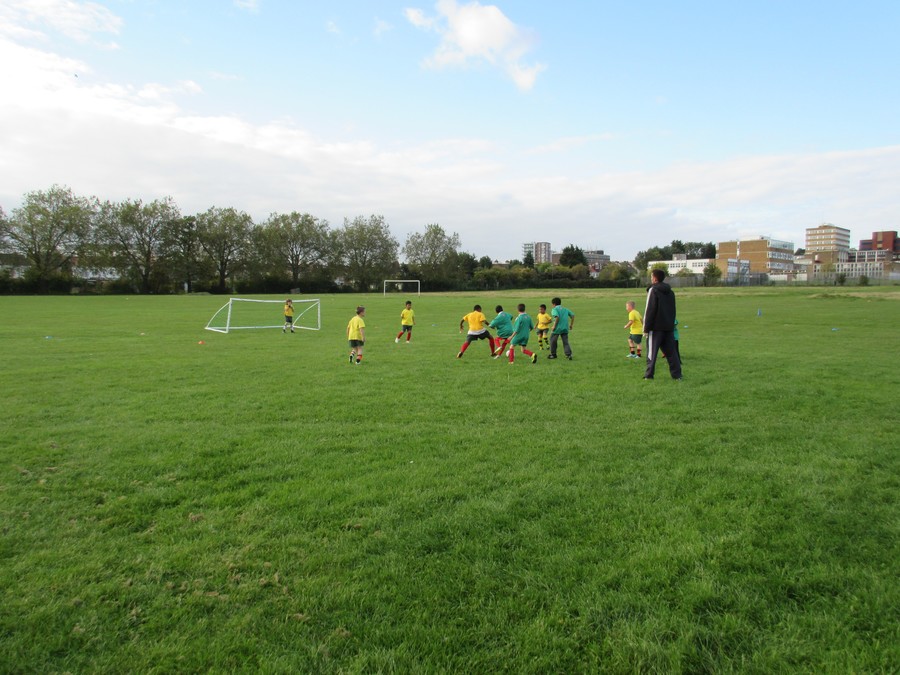 Kurling Match against St. Joseph's

Cheyenne, Junior, Farhan and Avancia represented the school in our first ever Kurling match at St. Joseph's. 

The children showed excellent sportsmanship and skill throughout the match. 

We were eventually defeated 63-44 with all players scoring plenty of points and trying their best right up to the 
end.